Stay Connected at All Times with Aukey Smart Watches
In our hyper-connected world, smart watches have become the ultimate wrist companions, keeping us in the loop while adding a touch of style. These nifty gadgets offer so much more than just time-telling. In this article, we'll dive into the world of smart watches and discover how they've revolutionized our connectivity game. Plus, we'll showcase two awesome smart watches from Aukey that perfectly blend fashion and functionality. Let's get started!
AUKEY SW-1S Talk Smart Watch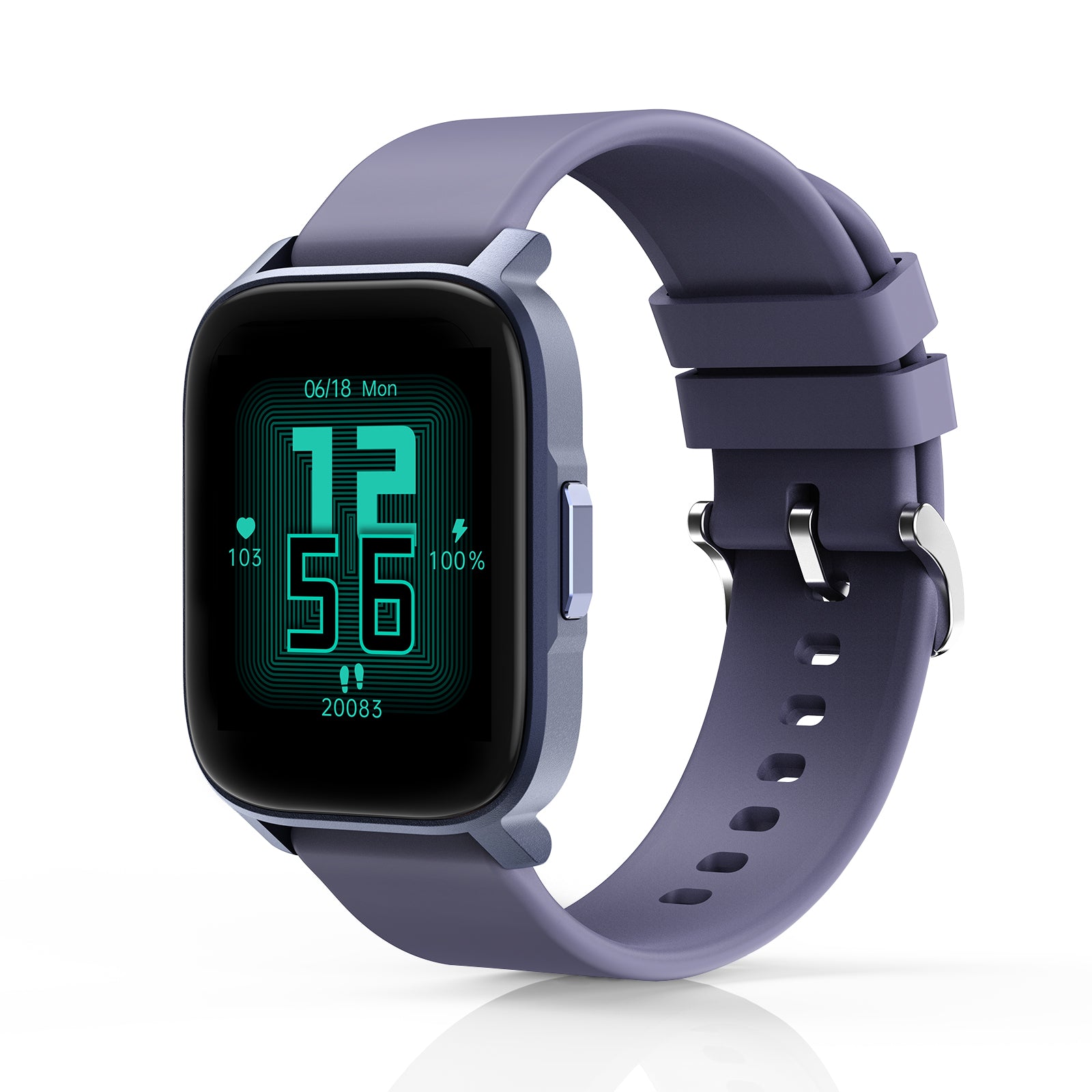 The Aukey SW-1S Talk Smart Watch is a feature-rich device designed to seamlessly integrate into your connected lifestyle. With its built-in SIM card slot, it allows you to make and receive calls directly from your wrist, eliminating the need to reach for your smartphone constantly.
This smart watch supports 2G/3G networks, enabling you to stay connected even when your phone is out of reach or you prefer a more lightweight and portable communication device. With its microphone and speaker, you can conveniently handle phone calls, send voice messages, and even listen to music on the go.

Equipped with a vibrant touchscreen display, the SW-1S Talk provides a user-friendly interface for accessing a variety of functions. It offers features like SMS messaging, social media notifications, and email alerts, ensuring you never miss an important update.

Additionally, this smart watch serves as a fitness companion, with built-in sensors to track your steps, calories burned, and distance traveled. It also monitors your heart rate and sleep patterns, providing valuable insights into your health and well-being.
Product Features: 
Bigger screen, wider field of view - The 1.69" large full color square screen with 2.5D curved glass gives text and icons more free display space, making it more convenient to do tap and swipe operations.
Health Status - With the built-in high precision sensors and power saving algorithms, get your accurate all-day heart rate monitoring and blood oxygen monitoring data from AUKEY SmartWatch1S.
Customization - 300+ refined watch faces, there is always one that suits your mood.
Long Battery Life - Charge it once and the battery will last for 12 days, and up to 10 days in heavy usage scenarios.
Stay Well-informed - Check notifications on a glance so that you will not miss another call or message.
Phone Calls - Convenient Bluetooth calling in 1 click, built-in mic and speaker let you take Bluetooth calls hands-free.
Stay Active - 30 workout modes to choose from. You can use the AUKEY Wearble App to check on the workout intensity.
Sleep monitoring - With this function, the AUKEY SmartWatch1S can track your deep sleep and light sleep time throughout the night, helping you adjust your sleeping habits.
Resistant - AUKEY SmartWatch1S is durable and resistant against water, sweat, dust and more. Take a shower or rinse hands with it without worries.
Check it out here.


LS-02 Smartwatch Fitness Tracker IP68 Waterproof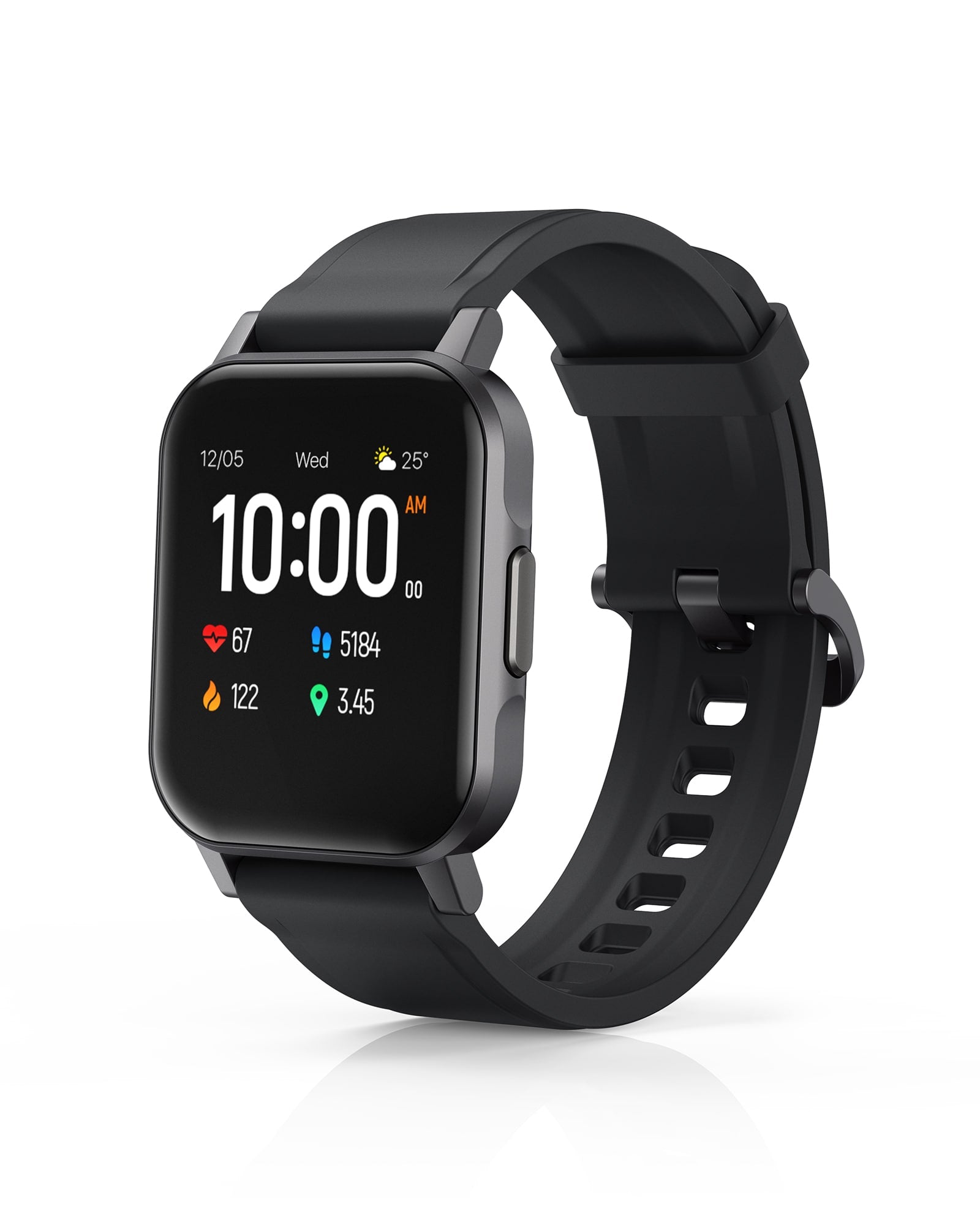 The Aukey LS-02 Smartwatch is a versatile device that combines the functionality of a smart watch with the features of a fitness tracker. Its IPX6 waterproof rating makes it suitable for various activities, including swimming and water sports.
This smart watch offers an array of features designed to keep you connected throughout the day. It provides real-time notifications for calls, messages, and social media updates, ensuring you stay in the loop even when your phone is not easily accessible.

The LS-02 also acts as a comprehensive fitness tracker, accurately monitoring your steps, distance, and calories burned. With its heart rate sensor, it allows you to keep a close eye on your cardiovascular health during workouts and everyday activities.

Furthermore, the LS-02 offers multiple sports modes to cater to different exercise routines, such as running, cycling, and yoga. It provides detailed insights into your workouts, helping you track your progress and achieve your fitness goals.

With a long-lasting battery life, the LS-02 ensures that you stay connected and informed throughout the day without the need for frequent recharging. Its sleek and lightweight design makes it comfortable to wear for extended periods, allowing you to enjoy the benefits of a smart watch and fitness tracker seamlessly.
Product Features: 
Screen: 1.4-inch TFT LCD display
Sensors: Heart rate sensor, acceleration sensor
Battery Life: Up to 20 days
Operating Temperature: -20°C – 45°C / -4°F – 113°F
System Compatibility: Android 4.4 / iOS 8.0 or higher
Data Sync Platform: AUKEY Fit app
Watch Body Dimensions: 4.8 x 3.6 x 1.2cm / 1.89 x 1.42 x 0.47
Watch Strap Width: 2cm / 0.79
Weight (watch strap included): 38g / 1.34oz
Check it out here.

Smart watches have revolutionized the way we stay connected, offering a range of features to keep us informed and engaged. Whether it's making calls, receiving notifications, or tracking fitness activities, smart watches like the Aukey SW-1S Talk and LS-02 provide a convenient and stylish solution. Embrace the connected lifestyle and experience the power of smart watches in keeping you in touch with the digital world.